Other Brands
The newest Loewe Avenue Bag is not only beautifully designed, but we love the sleek style. This bag is introduced for the Fall Winter 2018 Collection and it's a fine fashion piece. But it's still fresh-baked from the oven though, so it needs to be time-tested before it can be named a 'classic'. So let's dive into the details.
The Design
The Avenue Bag is shaped with softly sculpted sleek foldover silhouette. This part of the design is quite essential as the center body is rounded while the side is flat. And which creates a nice curvy experience.
The top is crafted with a nice curved front flap and the center is adorned with an Anagram padded closure in leather. And about the leather, it's made from supple goatskin, which is not only durable but it gives the bag a luxurious texture.
The stop sides are fabulous too as there are two large eyelets crafted in gold hardware to connect the bag with the chain leather strap. So sling the bag either on your shoulder or cross body.
As a high fashion handbag, there is more work done on the details than the eyes can see. For example, the edges are hand-painted. The full leather lining in contrasted bicolor combination. And there are even time spent to think about the size of the flap.
The Interior
The interior comes with one main compartment, but the inside is quite flexible due to the incredible leather. There is enough space for daily essentials and the interior can expand a little bit further if there is more stuff you need to carry.
The Sizes And Prices
Measuring 24 x 16 x 13 cm, priced at $990 USD, €890 EUR, £795 GBP.
Where To Shop Loewe Avenue Bag Bag?
1. Farfetch – Shop via Farfetch to get this bag…
More Images And Colors
v
Other Brands
Your addiction for handbag can be instantly cured at Saint Laurent. They got all kinds of medicines – quilted, non-quilted, smooth, grained, contemporary or classic. And almost every week, there is a new bag around the corner.
The Saint Laurent Jamie Bag is created for the Spring Summer 2018 Collection. The body is crafted with different quilting, but it looks evenly chic. It's a stunning piece, eye-catching and worth as a long-term investment.
The Design
The Jamie Bag is one of those handbags that make you feel proud. It's covered with patchwork leather, but it looks more like large quilting. This type of quilting reminds me of the 80's and 90's, which is also why it feels a bit vintage.
The front features the most beautiful YSL logo in bronze hardware. The leather chain strap is also crafted in bronze hardware, which shines like a star if you choose the solid colors. The metal chain can be worn folded and it's long enough for shoulder or cross body carry.
The bag is designed in rectangle shape and it's made with lambskin. Even tough lambskin is soft but it can be much more durable than you think.
Move away from the quilting and try out this patchwork leather. It feels as timeless as any classic handbag. And more important, you will love the interior.
The Interior
The inside of this handbag is made with main compartment including 1 zip pocket, 1 receipt compartment and 3 card slots. There is plenty of room to call this bag your 'everyday bag'.
The Prices And Sizes
Saint Laurent Small Jamie Bag
Size: 20 x 12.5 x 6.5 cm
Prices: $16250 HKD, $1690 USD, €2105 EUR, £2083 GBP
Saint Laurent Medium Jamie Bag
Size: 25 x 15 x 7.5 cm
Prices: $19500 HKD, $2590 USD, €1990 EUR, £1710 GBP
Saint Laurent Large Jamie Bag
Size: 33 x 22 x 7.5 cm
Prices: $22500 HKD, $2890 USD, €2250 EUR, £1950 GBP
Where To Shop The Saint Laurent Jamie Bag?
1. Farfetch – Get this bag via different boutiques around the world here…
More Images And Colors
Other Brands
The Tod's Joy Bag has gone through some changes. For those that are new to Tod's, the Joy Shopping Bag is one of their signature handbags. It's a large and spacious bag with minimalistic style. The latest Tods Joy Flap Tote Bag is introduced for the Fall Winter 2018 Collection.
The Design
So what kinds of changes have been made on the Tod's Joy Bag? The first thing everyone noticed is the elegant hammer leather crafted with hand-dyed trims. We call this the front flap.
But this front flap is more than just a flap. And we're not taking about the design. If we move the front flap up, which can be easily done, then there is a front flap pocket immediately available for your needs.
The original version of the Tod's Joy Shopping Bag doesn't have a flap, but it also doesn't have a front flap pocket. And the front flap pocket can be very useful as we can have instant access to important essentials.
The flap is also very elegantly crafted. It's engraved with the house's logo and the long leather strap has been used as a slip-in closure.
There's one more part that has been altered from the original Joy Bag. And that's the line in the center. The original Joy Bag is crafted with a symmetrical line in the center. But that line has been removed and replaced with a front flap.
So the Joy Bag remains a Joy Bag. The shape of the Flap Tote version hasn't changed. The long beautiful double handles have remained the same as well.
The Interior
So what can we expect from the interior? As we've said, there is one front flap pocket. Inside there is also 2 zip pockets, one of which is removable.
The Joy Flap Tote Bag is a spacious handbag. And the flap is perfect for the Fall and Winter seasons because it protects your personal belongings from rain and snow.
More Images And Colors
Other Brands
Brooke Perry travels to Havana, Cuba, for the July 2018 issue of ELLE Poland. In front of the lens of Will Vendramini, the American beauty poses amongst the locals in colorful ensembles. Stylist Karolina Limbach selects a mix of lightweight dresses, relaxed suiting and embroidered jackets. For beauty, Brooke wears her blonde hair in undone waves with a natural makeup look.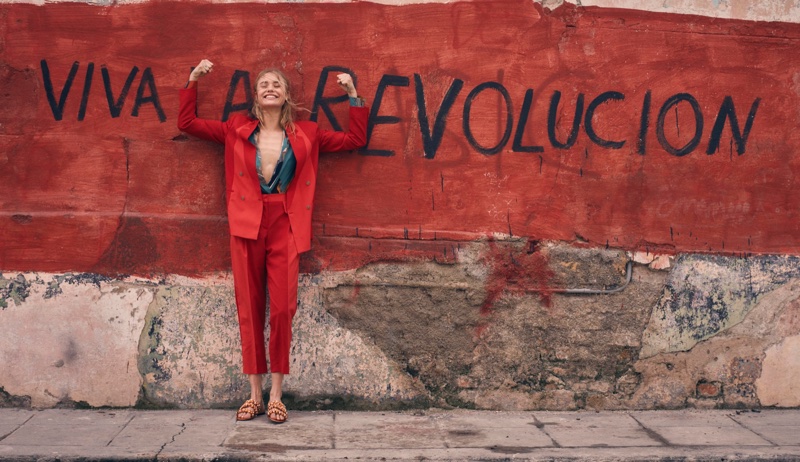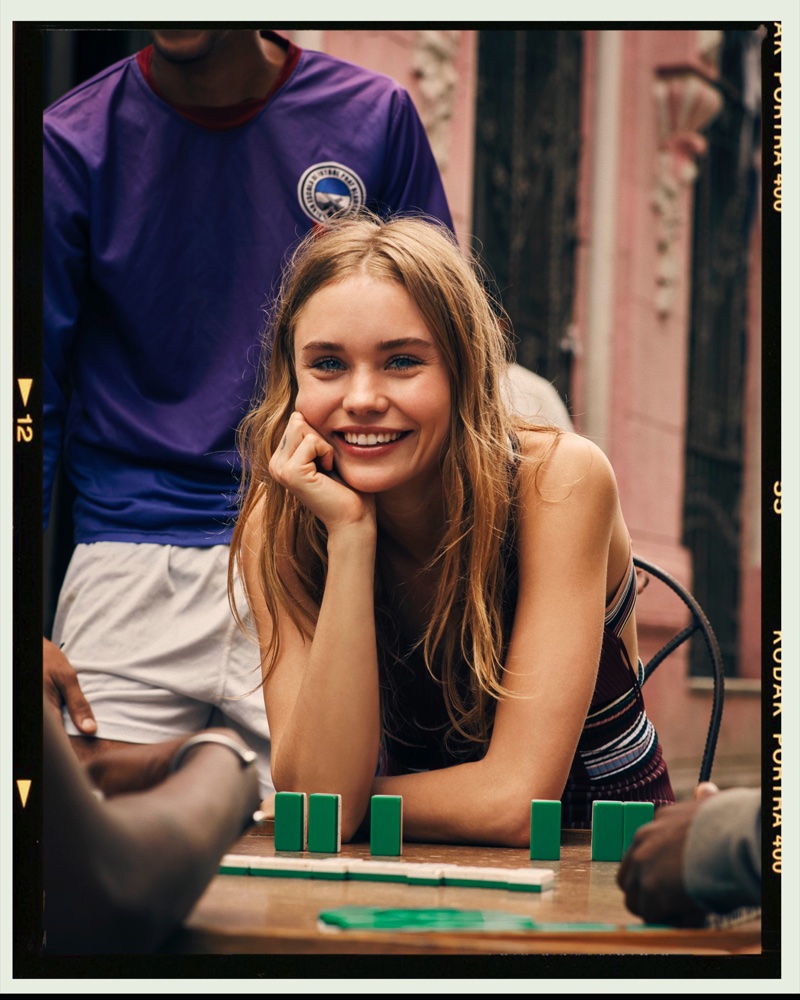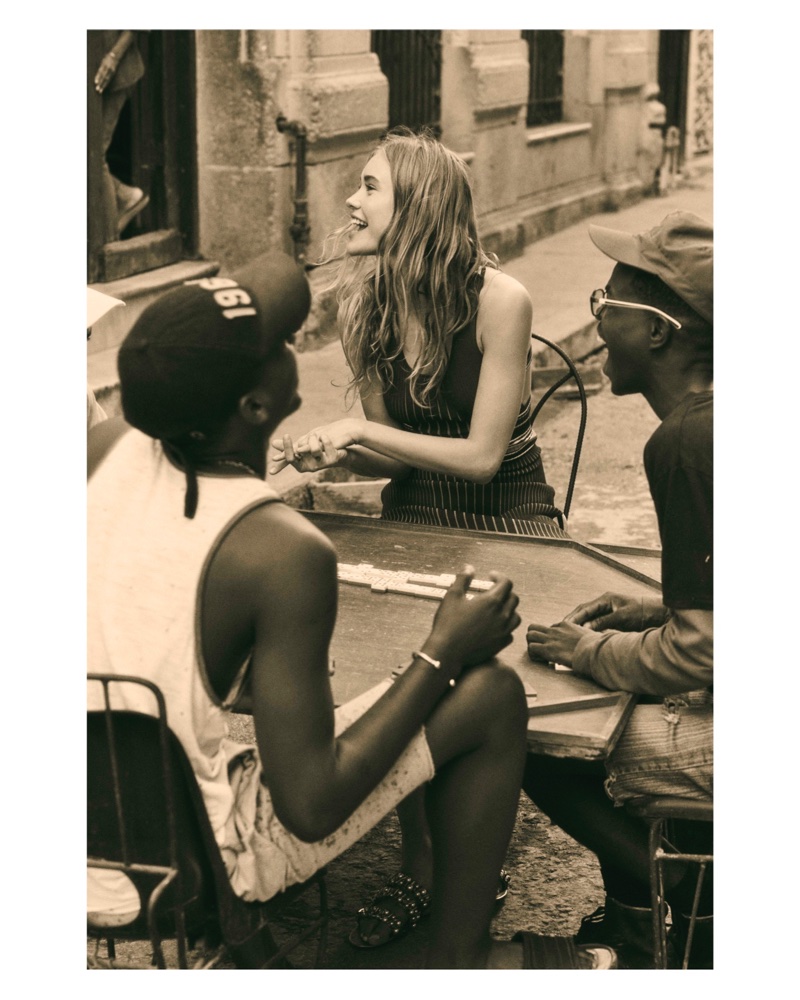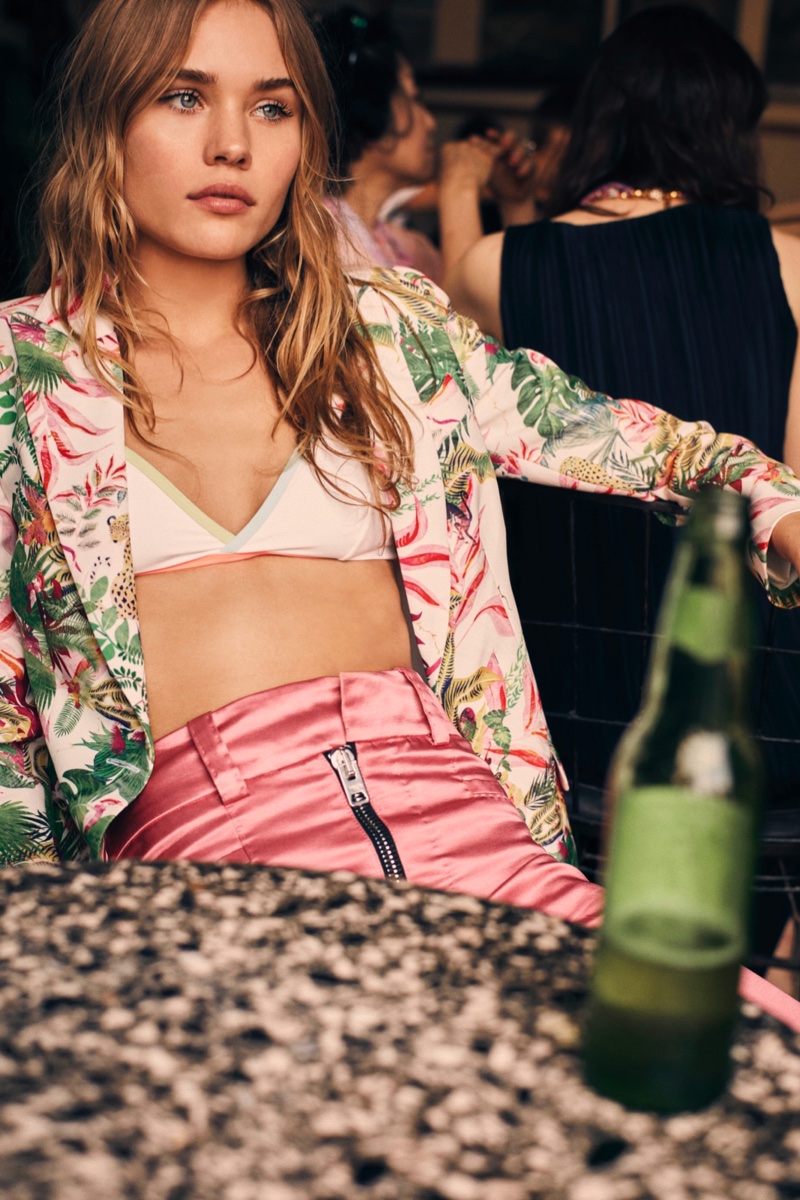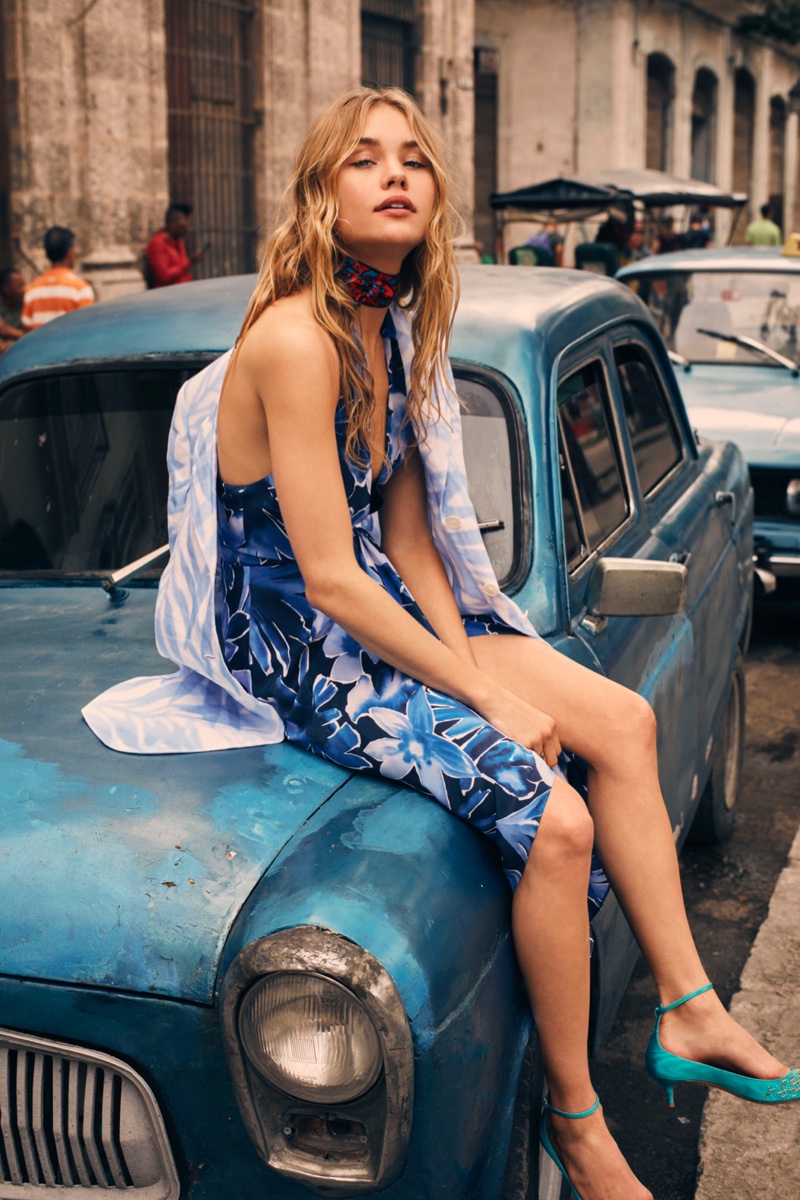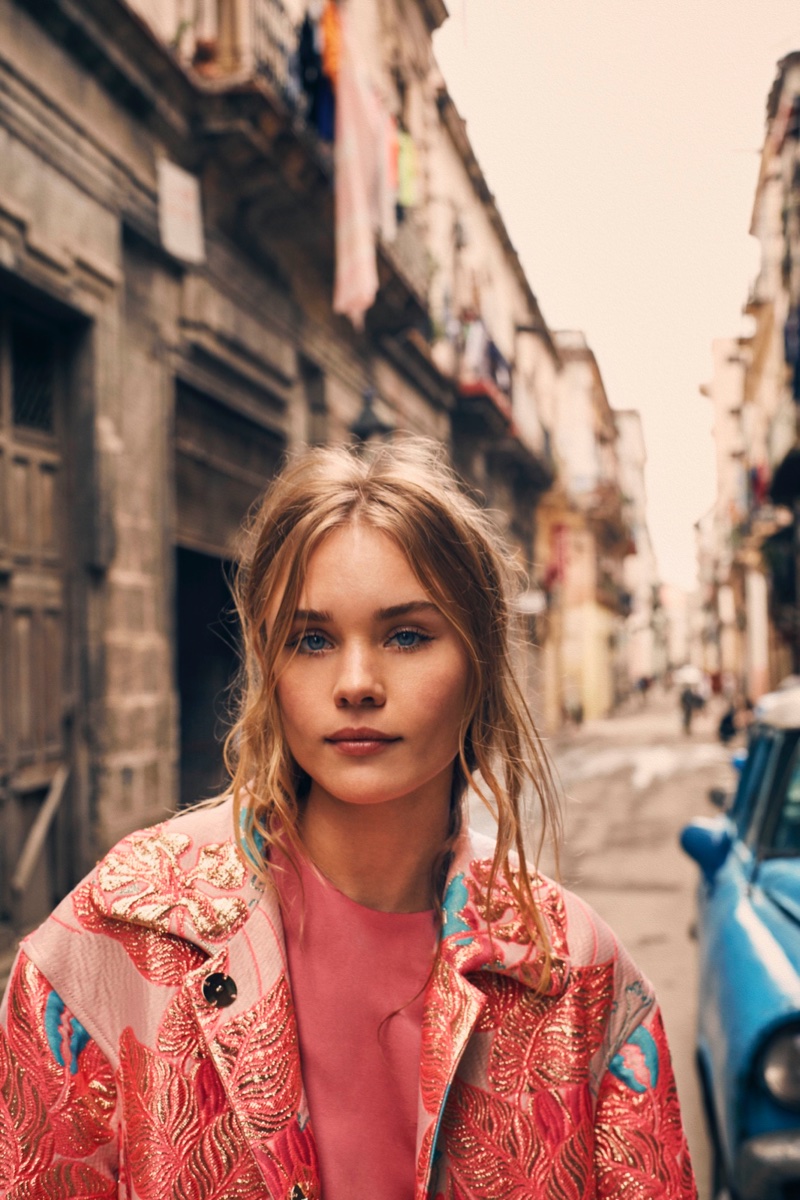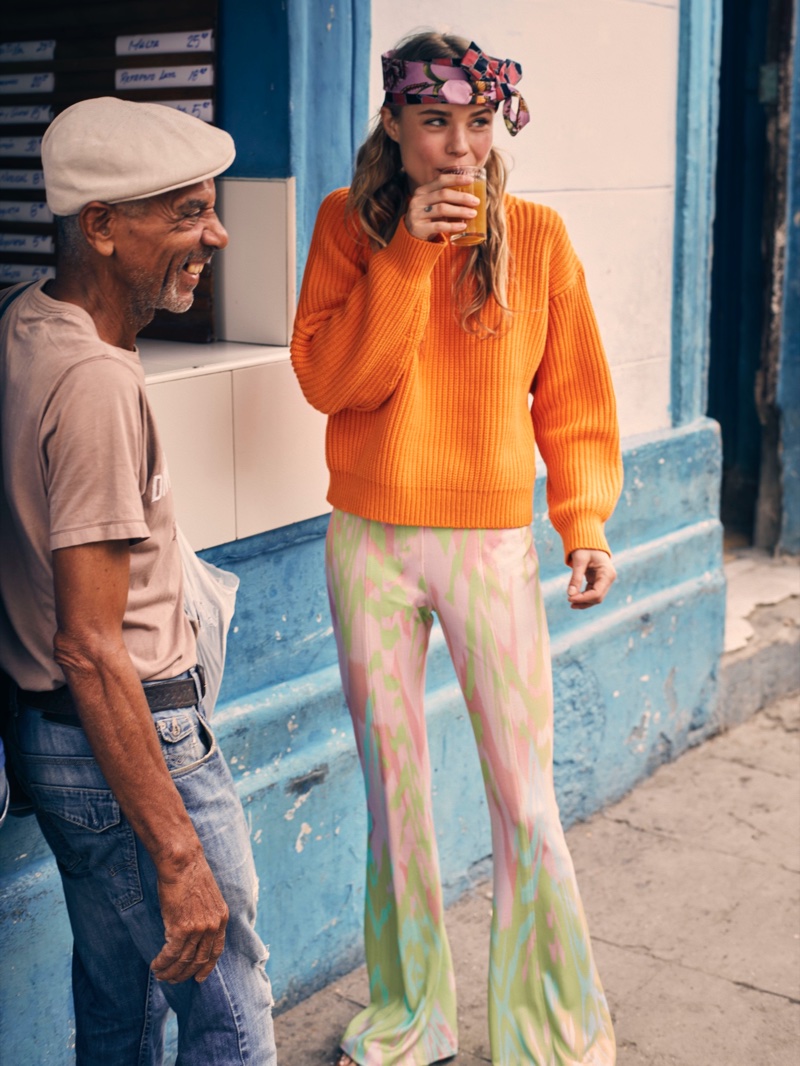 Other Brands
Everybody desires to look fabulous and clothes are the major component in our quest to look stylish and chic. But, not each one of us has that extra edge over money to spend on a wardrobe full of great clothes. After keeping aside the bucks to be spent on rent, food, bills and daily essentials, usually, most of us are not left with just enough money to go out and shop for trendy clothes. If you belong to the same group and have a super tight budget then below-mentioned ideas will, undoubtedly, help you to maintain your style factor. Don't worry! Nobody is going think you work for an essay writing service, which, although is a good idea to gain some additional bucks.
● PURCHASE WHAT YOU REALLY NEED
Aimlessly filling your wardrobe with t-shirts, when you already have plenty, is a wasteful activity. Hence, before going out to buy a new pair of clothing, it is a good idea to review your wardrobe of what you are having and what you really need to add.
As an example, if you have ample amount of t-shirts, it will be a good idea to add a shirt to your wardrobe. You can go for casual pants or chinos if you already have jeans. This way, you will be actually going to the shopping mall with a vision in your mind and will, undoubtedly, spend less and buy what you actually need.
Moreover, reviewing your wardrobe gives you an idea of what you don't like to wear or haven't worn for years. You always can auction off such pile of clothes or accessories and get some extra cash in your hands.
● SPEND ON QUALITY RATHER THAN QUANTITY
Buying 20 t-shirts for less than 2-3 bucks a piece is never a good idea. Undoubtedly, those 20 t-shirts will be worst with respect to quality and will fail you in the second or third wash. Hence, it is always better to buy one piece of better-made and quality clothing than to spend on many low-quality items, as, with proper care, the better quality one will last years for you and will add value to the amount which you spent on it.
● GO FOR USED CLOTHES
If you can't afford to buy branded clothes directly from their respective stores; then you can buy used clothes. You will, immediately, realize that this is the best idea to get branded clothes at an affordable price. Of course, not everybody of us likes to wear used stuff but try out once and who knows you might like it.
● DO YOUR SHOPPING WHEN SALES ARE ON
Keep a check when vendors put their clothes on sale for a heavy discount. This usually happens on festive days. Another great idea is to shop off-season. Buy summer clothes when winter is on and you will get them at a much cheaper price. Moreover, end-of-season sales are, absolutely, fantastic as you might get 50-70% discount on your favorite shirt.
Conclusion
In the end, you need to realize that clothes won't change you from the insides. They might make you look smart and stylish but if the person inside you is not loyal, truthful and honest; you will be failing in your duty as a human being.
Other Brands


Womens Classic Long Wallet, Large Mode - Beautiful Designs Is Carved Out Of Cowhide - Handmade
- Hand-Made Patterns And Coloring
- Material: Cowhide
- Zipper Closure Pocket
- Size: L*W 19.5CM*95CM
- This Wallet Come With Dust Bag, Box
- Have In Stock
Each Accessory Is A Work Of Art - Handmade [ Cowhide Art ] - Carved Out Of Cowhide !
Bags And Accessory Can Also Be Custom - Made To Suit Your Own Requirements.
Buy Designer Handbags, Best Price And Quality! Free Worldwide Shipping, Free Returns!
A Great Selection Of Genuine Leather Handbags,Totes, Clutch, Designer Shoulder Bags, Wallets & More!
Each Bag Is A Work Of Art, (Can Custom-Made) Handmade [ Cowhide Art ] - Bags Are Carved Out Of Cowhide.
Categories

New Posts

Hot Posts